Pineapple Passion Fruit Mojito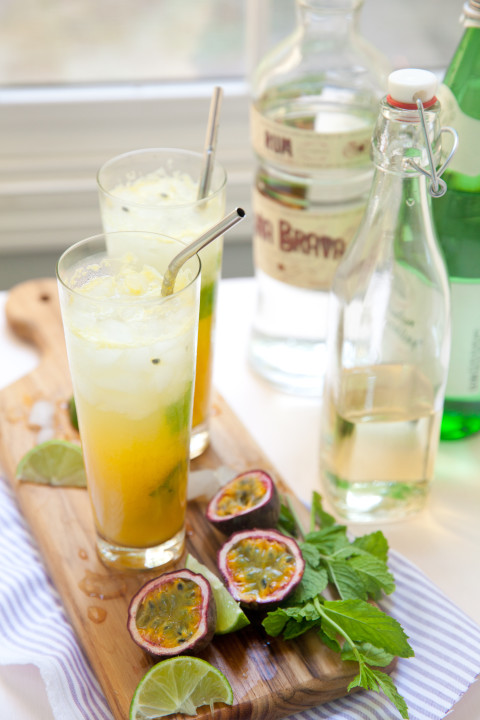 1 pineapple, peeled, cored and chopped into chunks
50ml can of pineapple juice
10 fresh mint leaves
4 limes, sliced
4 shots of light rum
4 passionfruit, seeds and pulp removed
2 liters club soda
ice, to serve
lime slices, to serve
fresh mint, to serve
Put the pineapple and pineapple juice in the blender. Blend on high until you have a smooth puree.
To make the mojito, press the pineapple puree, passion fruit, mint and lime together with the bottom of a spoon. Try not to cut up the mint so much, you just want to crush it a bit to infuse with the fruit and lime.
Pour ⅓ cup of the mixture in the bottom of each glass.
Add ice on top of the mixture.
Add enough soda water so that it fills the glass.
Add fresh mint and a lime wedge to serve.
Recipe by
Tropicsgourmet
at http://tropicsgourmet.com/3-must-try-tropical-cocktails-summer/